When we were still in the US and eagerly awaiting our launch date, I picked up a couple of friends—Fear and Panic. It was easy enough to get rid of them, and I can honestly say I don't miss them. During the last three years of travel, we've picked up another friend. He makes sure we never get too bored.
His name is Curveball.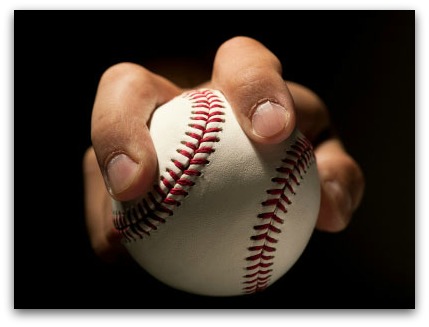 We don't do a lot planning when we travel. I much prefer the flexibility of my other friend Spontaneity. I think she and Curveball get together and scheme sometimes, though. They definitely do enjoy working together. There's no doubt about that. I know I would enjoy Curveball's visits much less if was a major planner.
I'm sure you recall that when it was time to leave SE Asia, IT WAS TIME TO LEAVE! We headed to Europe and settled down for a while in Romania. We felt like we had probably found "home," and we were ready to have a long-term base.
After 2 months of small town life, we were over it. The travel itch had returned in full force. So we gave up the idea of a long-term base for now and enjoyed exploring some of Europe.
Then we landed in Prague. We fell absolutely in love with it. Our week spread into a month which became another month. We discussed trying to stay here. We have some housesits lined up, and we're approaching the end of our 90 days in the Schengen Zone, so we have to go.
We were plotting our return, but the lack of ocean began to bother us. We are both big time fans of the ocean. I hear the waves, smell the salty air, and I'm instantly grounded. The water just touches something deep in my being.
Tigger is definitely a beach bum. He sees water and it's like he's responding to the siren's call. He. Must. Touch. It.
We began discussing our ocean and beach deficit as well as Tigger's renewed desire to settle down somewhere and do shorter trips. I started searching for European beach towns. We love Europe, and we love beaches. Good combo, right?
We had a lot of potential candidates. After a lot of painstaking research, soul searching, and listening to my gut, we finally landed on our destination for another attempt at a less nomadic existence.
So we're going back  to Mexico!
Yeah, I realize that isn't in Europe.
When I first started considering this crazy life, I acknowledged that when Tigger approached the teenage years, it was highly likely he would want to settle down somewhere, focus more on peer interactions, etc. I was prepared back then and remain prepared now to follow his lead when this time came.
He really would like to return to Mexico, and I can't say I don't want to.
Looking back at our time in wonderful Brasov, I think there were a few things that affected our feelings about remaining settled down.
Lack of community. That's a big reason for settling down. And one of the reasons I think we feel so at home in Prague is because we made friends here rapidly. In Brasov, we knew some people, but we hadn't developed friendships. We weren't really doing much in the community like volunteering, getting involved, etc. We've already discussed that when we identify where we'll be staying put for a longer time, we will get involved in some group activities, be more intentional about forming relationships, etc. Once of the really nice things about living in Mexico is they give you a 6-month visa upon entry. That is so much easier to work with than a 3-month visa.
Language barrier. Even though many Romanians speak English, in the town we were in there weren't a lot that were very fluent. If we spent more time there, I'm sure I could've picked up enough of the language to make some friendships either. For Mexico, though, I'm already fluent in Spanish. I have thoroughly missed being able to chat up locals, being able to read all the signs, etc. During travel it's often really fun to have no clue what's on the menu, but when you're living somewhere you really want to be able to sink a little deeper into the local culture.
Too small of a town. Brasov is considered a medium-size city, but it's really more like a small town. Once you've explored it as thoroughly as we had, there just wasn't much left to do. One of the beauties of Prague has been that it's a big city with a small town feel. There is always something going on, things to do, and places to explore and discover. Keeping this in mind, we're looking at places that will be right next to or in a bigger city. Without having a car or an incredibly good transportation system, we need a place that offers more variety.
Not close enough to an airport. While Brasov is only about 2-1/2 hours from Bucharest by train, that route is not exactly dependable. You can't just hop on a train that morning, arrive in Bucharest, and grab a train or bus to the airport. The delays were so common that we quickly learned to arrive the day before to make sure we had no problems getting to the airport in time. That added the expense of an extra day's lodging to the cost of travel which decreased the feasibility of Brasov being a long-term base.
If Tigger is still feeling like he wants to settle down for a while, it will be a big adjustment for me. But I feel like I'm also ready for it. Lately we have been really missing having a pet, having social connections, and so on. I don't know how long we'll be "settled," but I think I'm ready for a period of it.
Like I said, I'm following Tigger's lead on this one. I think it's more important to address his needs right now. And I'm sure he'll indulge me if the itch gets so bad I need to do some traveling for a bit to get past it.
I guess we'll just have to see what Curveball manages to show up with next. What are friends for, right?
What adventures have you had with Curveball?