Famous for Lord of the Rings, extreme sports and having twenty times more sheep than people, New Zealand is a country on many a bucket list. Here are the need-to-know basics for visitors to New Zealand to help maximize their bang for their buck.
Where to Go
The charm of New Zealand doesn't lie within its cities. Chances are, if you're planning a trip to New Zealand, you already know that. New Zealand is most famous for its staggering mountains, clear blue lakes and oceans and wild, lush flora. The countryside is what you come to see. The three main cities, Auckland, Wellington and Christchurch, have enough to hold your attention for a few days but really should be viewed as jumping off points for exploring the wonderful landscapes that make up the country. Here's what you shouldn't miss.
In the North Island:
Rotorua – thermal mud pools and Maori culture
Taupo – fishing and water sports
The Coromandel Peninsula – Golden sand beaches and rolling green hills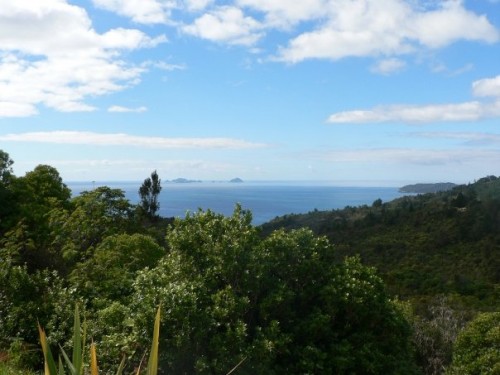 In the South Island:
The West Coast – Rugged black sand beaches and rainforest
Franz Josef and Fox – Walk to or on top of these Glaciers
Queenstown – Home of adrenaline sports
Abel Tasman National Park – Great camping and hiking
Once you
fly into the city of Wellington
, Queenstown or any other major city, you'll find out the best way to get around New Zealand is to drive. Either hire a campervan or car and do a circuit of either Island or both. Train travel is expensive in New Zealand, but there are some wonderful scenic journeys, in particular the Tranz Alpine which runs from Christchurch to Greymouth.
Weather
Weather in New Zealand isn't terribly extreme. It doesn't often snow in the major cities in the winter, and summer temperatures rarely get beyond 28 degrees. Pretty much any time of year is a good time to visit. In winter, visitors can really take advantage of winter sports and spectacular snow-capped mountain scenery. In the summer, New Zealanders love to get outdoors to camp, hike and wrestle sheep (…just kidding!).
The weather in New Zealand can truly span four seasons in one day. Don't rely on just looking out the window. A brilliantly warm summer morning can turn into freezing rain by afternoon. Dress in layers so you can strip off when it's warm and rug up when it's cold. The perfect excuse to purchase one of New Zealand's great lightweight merino jumpers as a souvenir! Especially if you're planning outdoor activities, check the weather forecast for the day. Metservice covers the national weather report. Be sure to check the UV report as well as the temperature. New Zealand sits right underneath the hole in the ozone layer meaning the sun is strong and you will burn quickly. Bring sunscreen with you from overseas as it's expensive in New Zealand.
Typical Costs
New Zealand isn't a cheap destination for tourists, though thankfully not as expensive as Australia. The NZ dollar is strong against most foreign currencies at the moment, making it even more expensive. Food and drink are expensive, as is gas. Here are some typical costs:
Latte – $5 NZD
Cafe meal – $15-20
Restaurant meal – $25-40
Supermarket meal – Rotisserie chicken $15, bag of salad $4 and a bread stick $3
Scoop of ice cream – $2.50-4
One day hire for a rental car – $40
Tank of gas – $80-100
Domestic flight – $70-120
Hostel Dorm bed – $25-30
Motel room – $80-120
Hotel room – $100-250
Saving Money
Grabaseat is Air New Zealand's cut-price ticket site. Every day they post new deals on domestic flights and occasionaly international flights. Every Tuesday they "reverse auction" seats on specific dates on many different routes meaning, if you're travelling soon and are flexible, you can pick up a great bargain. Air New Zealand's standby service is fantastic if you're not in a hurry. Show up at the airport, pay $69 for the ticket and wait for the next available flight. If you don't mind travelling late at night Air NZ have a special late night service between Wellington and Auckland (and vice versa) for only $29 a seat. Grabaseat also has the occasional deal on relocation car rentals.
Group discount sites offer some great travel deals. Bookme, Grabone and Groupon always have deals on hotels, motels, dining out, activities, tours and attractions. You're pretty much guaranteed to save 50% or more on everything you book this way. Vouchers are usually valid for around three months, so start looking a few months before you arrive and you'll snag some great deals.
Wifi and Cellphones
Free wifi isn't as ubiquitous in New Zealand as it is in the rest of the world. Broadband is much slower and more expensive than even in developing countries like Thailand. You won't find free unlimited wifi at cafes. Usually you'll get 20MBs or 30 minutes free usage for one device. McDonald's restaurants and public libraries do have free wifi.
Picking up a local prepay SIM card is easy if you've got a locked phone. Go for 2 Degrees which has SIM cards for $10. For $19 a month you can get free texts, 50 minutes of calls and 500 MB of data. You won't get coverage everywhere in New Zealand, but it's pretty good.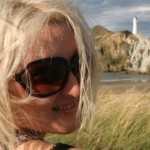 Bethaney Davies is one third of Flashpacker Family – a semi-nomadic, globetrotting family from Christchurch, New Zealand. Bethaney, Lee and their toddler Reuben spend half the year at home and the rest out exploring and enjoying the world. Flashpacker Family is a family travel blog that has great tales from the road, tips on travelling on a budget & travelling with a toddler and information on living a location independent lifestyle. Bethaney also runs an online guide to Thailand and works with Lee on a Las Vegas travel guide. You can follow Bethaney on Twitter and Facebook.